THE MONSTER MADHOUSE MUSIC CD IS NOW AVAILABLE FOR THE VERY 1ST TIME!! 13 SONGS OF HARD HITTING MONSTER ROCK!! BIG MONSTER ROCK MUSIC!! ORDER A COPY TODAY!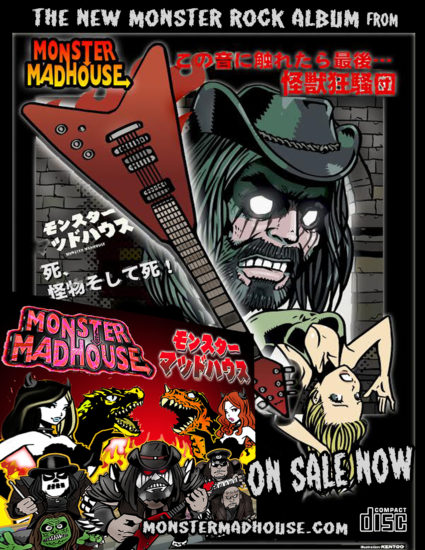 MONSTER MADHOUSE
12 YEARS Non-stop on Television and the web. Since 2006, Monster Madhouse has been on the cutting edge of TV, web and LIVE horror host shows, setting new levels of obnoxious, screamy Monster comedy and Rock Music. 3 time TELLY AWARD WINNING series has reached Over 30,000 TV broadcasts & over 400 shows, we are still rolling and In production. A mix of classic Hosted Monster & sci fi movies, Music videos, celebrity interviews and guests..coverage of Conventions & Concerts, TOY &collectible segments and Tons of Fun, Laughs and entertainment for the whole family!
You can see us in the DC area on VERIZON-COX Channel 10, Los Angeles area on DISH channel 6 FOTV-LA, Cable 387, Over the Air KIIO 10.2, Streaming online at the Exciting FILMON.TV.com channels and soon on SKY TV thru the UK and beyond. Also on ROKU and web with OSI74 (Outer Space International) !!!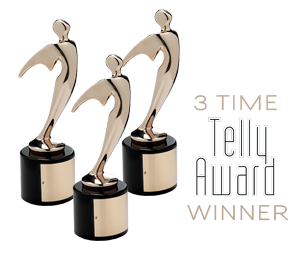 We've been seen on "The Tonight Show with Jay Leno" , co-hosted FOX NEWS, the Movie Channel (TMC), ABC TV, SYFY channel, Tons of Genre documentary films, Radio interviews, TV shows, Convention, Rock concerts, charity events, Newspapers and Magazines of all types.
Monster Madhouse LIVE was the VERY FIRST EVER TV Horror host show to broadcast simultaneously on TV and the WEB (2006-2009) and since then we have been proud to be leading innovators and have the highest levels of production quality in the business… This website is our Home base, and the place to keep up with whats new with the TV show and Band…and also to follow our long history of older shows & videos. We are developing the site as it goes along, adding new Channels and video streams, Contests & tons of Fun and enlightening threads, mixing Rock music & classic Monster movies into a great entertainment experience for the whole family. Visit the site every Week for NEW and never before Seen Monster Madhouse shows, Rock Videos, exclusive celebrity Guests and all around Monstrous entertainment!